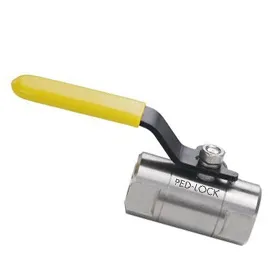 Instrument Ball Valves
Our Instrument Ball Valves provide consistent functioning for the high pressure applications.
These valves offer directional regulation of liquids in process power as well as instrumentation operations. These valves are very affordable and are immensely demanded in the industries due to its excellent quality as well as outstanding performance.
They are mainly applied in the industries such as Oil, Gas, and Petrochemicals, as robust & highly durable ball valves are needed for the these types of industries
Specifications of Instrument Ball Valves
Low Maintenance
High surface Finishing
robust & highly durable
optimal functioning
lucrative
consistent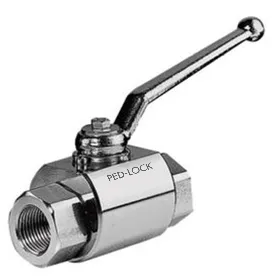 High Pressure Ball Valves
The High Pressure Ball Valve are broadly used in the areas that need a full port high pressure rated valve in bigger sizes.
We are the leading High Pressure Ball Valves manufacturer in India. These types of Valves are specially designed for trouble-free operation even at high pressure of 1000 bar.
Features of High Pressure Ball Valves
2way & 3way 3PC High pressure Ball Valves, Full Port
End Connection: Thread End / Socket Weld / Butt Weld / Flanged End
High Pressure Ball Valve with a better Shutoff
Self-adjusting stem seals automatically
High Pressure Ball Valve is simple to turn on
High Pressure Ball Valve Materials: SS304 /SS316/CS.
Working Pressure (CWP) :3000 /6000 PSI
Low Maintenance
every Seat is Preloaded
High surface Finishing
Seat: Delrin, Peek ,PTFE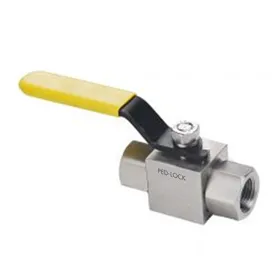 Industrial Ball Valves
Industrial Ball Valves are fabricated from the finest quality raw-material & components, with the aid of the most up-to-date technology available. Hence they are very robust and offer excellent performance. They are employed for controlling the flow of a variety of liquids in diverse industrial functions. These valves are of high precision, resistant to corrosion & erosion and offer long-lasting performance. They are very cost-effective and easy to maintain. We supply these valves at affordable prices.
Salient Features of Industrial Ball Valves
anti-corrosive
Seamless finishing
Sturdy & Robust
optimal functioning
lucrative
highly durable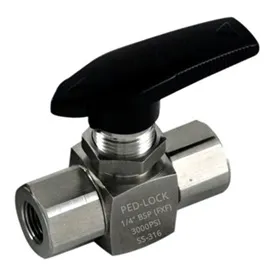 Two Way Ball Valves
With the aid of our incredibly expert professionals as well as our latest manufacturing techniques, we have developed an extensive array of ball valves. We manufacture the finest quality of Two Way Ball Valves that are composed of high quality raw material so as to guarantee their excellent performance to our clients. These are extensively used in diverse industrial applications. These are offered in different sizes as well as end connections. These valves are immensely demanded in the domestic as well as international market for its excellent and long-lasting performance. They are very lucrative and are available at reasonable prices.
Salient Features of Two Way Ball Valves
sturdy construction
Corrosion & abrasion resistant
very long-lasting
outstanding performance
consistent
reasonably priced
lucrative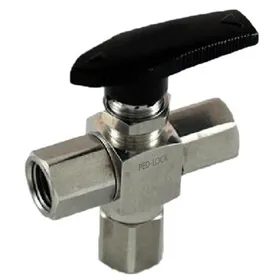 Three Way Ball Valves
We are the leading manufacturers and exporters of Three Way Ball Valves. Our reliable and durable ball valves are extensively utilized in diverse applications such as irrigation in fields and farms, swimming pool, sewage treatment plants, chemical industries, fertilizer units etc.
Our valves are unfailing plus they offer smooth and excellent performance letting an equivalent flow on every free axis, hence very efficient.
Our valves are produced with the help of high quality material as well as innovative methodologies under the guidance of our skilled professionals. We also customize these products precisely as mentioned by our customers.
Salient Features of Three Way Ball Valves
Robustly manufactured
Corrosion resistant
High Durability
Very efficient
excellent performance
reliable
affordable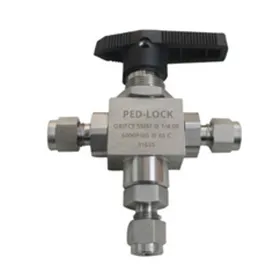 3pc High Pressure Ball Valve
We are considered as one of the renowned manufacturers and exporters of the best quality Hydraulic 3way ball valve in India. These valves are fabricated employing the finest quality raw material, sourced from trustworthy vendors in the market. This finest quality 3PC Ball Valves are incredibly popular for their excellent strength as well as trouble-free operation. These valves are chiefly used to control the flow of fluids in diverse industrial applications.
Our valves are employed in various industries such as Chemical Industries, Water Treatment Plants, petro-chemical Industries, Cement Plants, Fire Fighting equipments, Pharmaceutical Industries, Paper & Pulp Industries etc.
Salient Features of 3pc High Pressure Ball Valve
Anti-Corrosive valves
Excellent durability
reliable
effortless installation
minimal maintenance needed
reasonably priced